presskit
Ridiculous Rugby is a full contact, fast paced animated ragdoll game of rugby. Players tackle, crash, pile on, and jump over each other to advance the ball to score. Each sixty second match is a no holds barred battle to win. Draft the best group of players towards to being the Champion.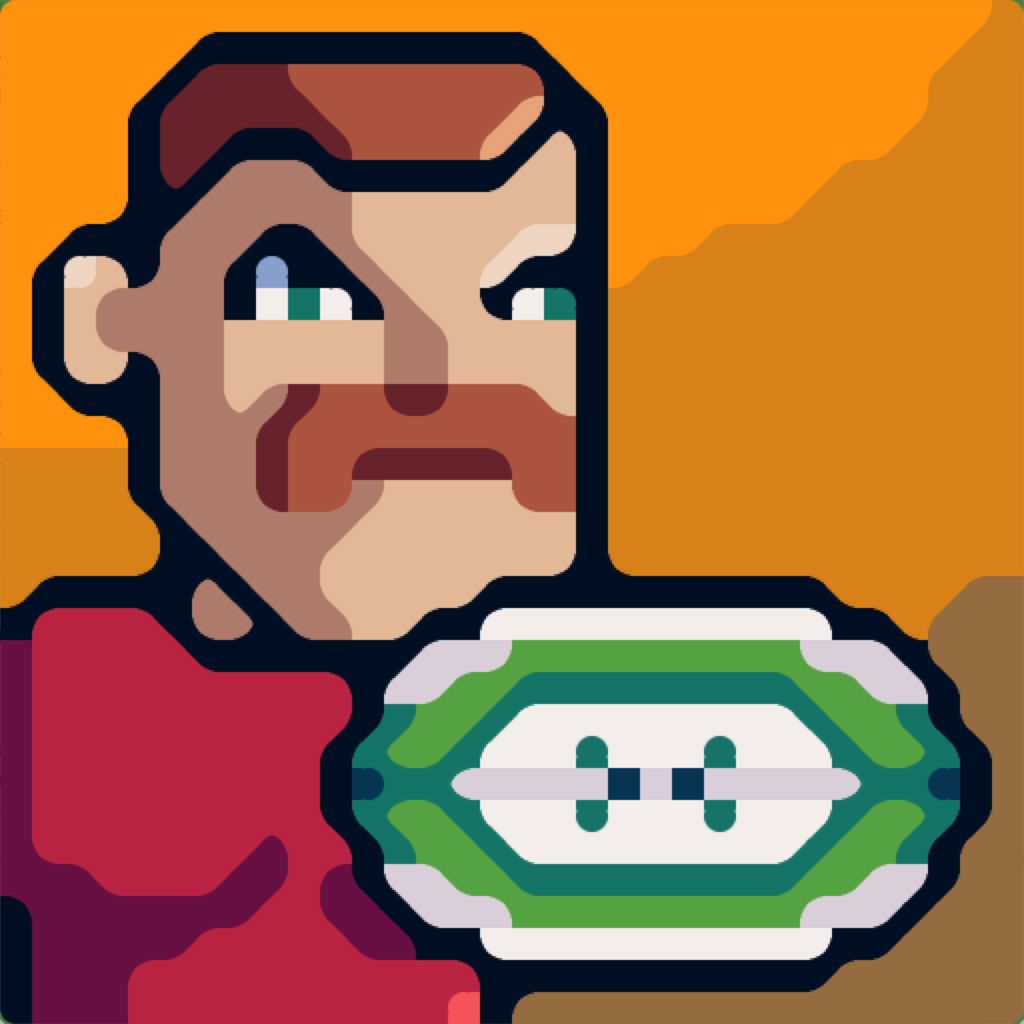 BETA SIGN UP!
We need your help
to make Ridiculous Rugby the best! Please sign up here to help with the
Beta
.
FEATURES
Retro inspired graphics, inspired by Super Dodge Ball (NES).
Simple controls (left/right/up/down, jump, kick-throw-switch).
Full ragdoll characters that crash into and pile onto each other.
Two player mode for iPad. coming soon
SCREENSHOTS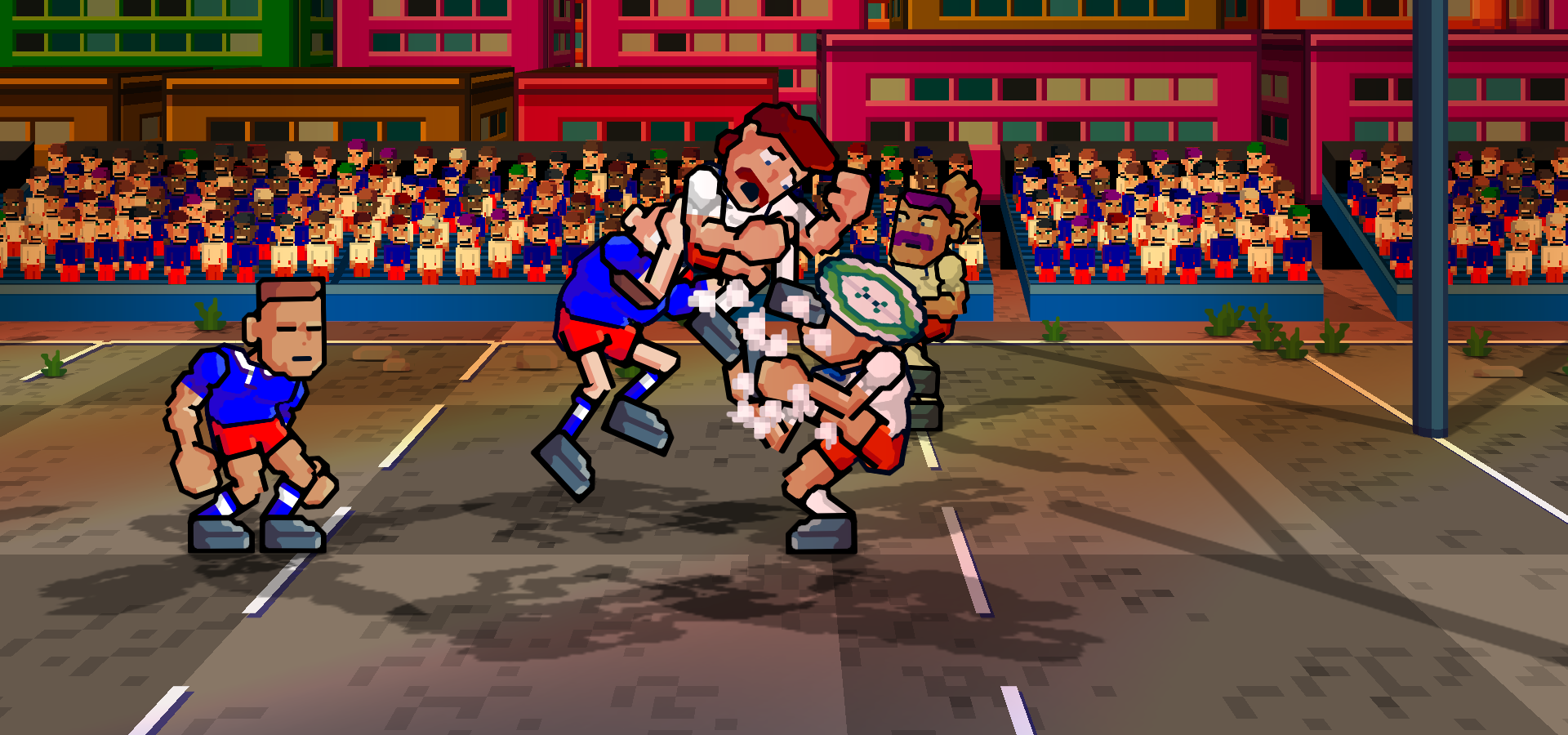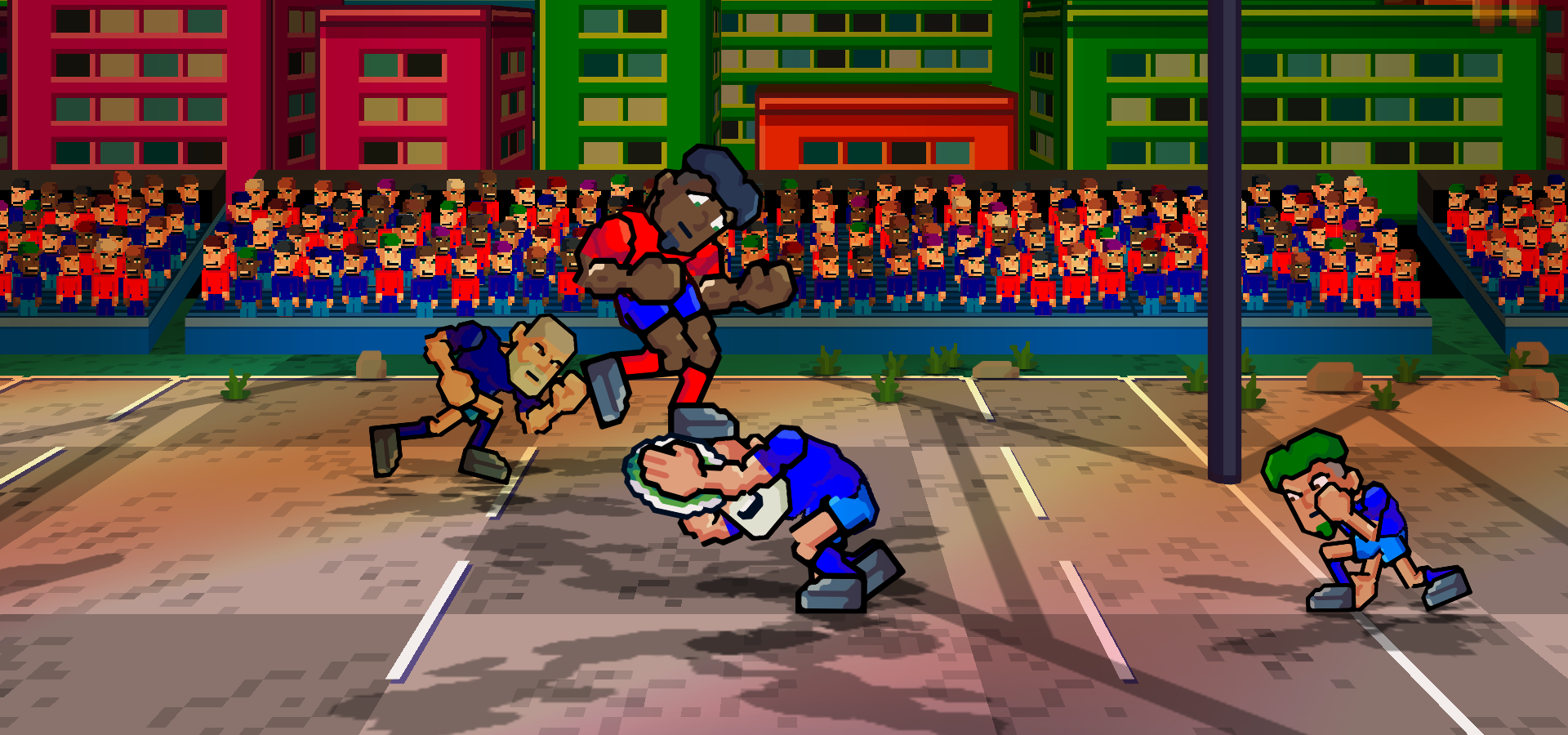 RULES
Each match is sixty seconds long, or until one team wins.
The winner is the team who scores the most points.
RULES - KICK OFF
One team starts with the ball, kicks to the other team.
RULES - SCORING
Try is worth 5 points. The ball carrier must touch the ball in the goal area.
Conversion (after a try) is worth 2 points. coming soon
Goal Kick is worth 3 points. The ball carrier kicks the ball through the posts.
RULES - OFFENSE
A player can run with the ball.
A player can kick the ball forward, either to score a goal kick or move it forward.
A player can lateral the ball, passing it backwards only.
A player can not be ahead of a teammate who is carrying the ball, this is offside.
RULES - OFFSIDES
A player is offside if he is ahead of a teammate who has the ball.
Offside players must retreat to behind an onside player.
RULES - DEFENCE
A player can chase and tackle the ball carrier.
Once a player has tackled the ball carrier, he must let go and let play resume.
POST-GAME
When you win, you get a to draft a new player to improve your team.
PLAYER STATS
Size - the bigger they are
Speed - the faster they run
Jump - the higher they jump
Kick - the further they kick
Copyright 2017 Stinger Games